June 21st, 2021
Solarge is the Alliance's most recent member. A pre-commercial start-up, Solarge is poised to reshape solar PV manufacturing with new low-carbon inputs.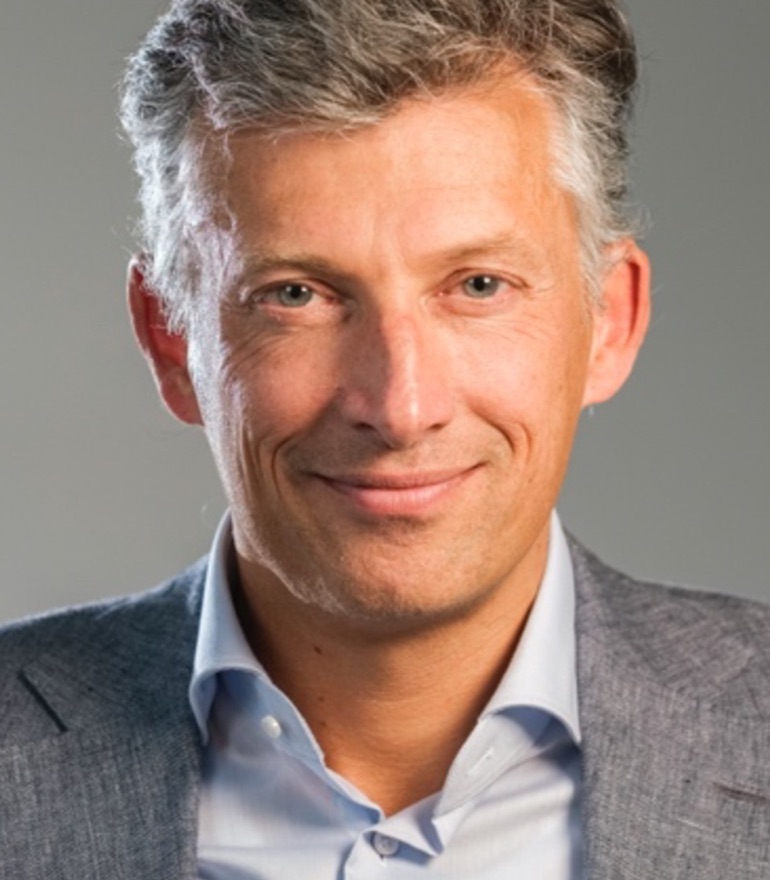 Member Profiles - Huib van den Heuvel and Solarge
Huib van den Heuvel co-founded Solarge 2018 and is currently CCO. He was previously Director at solar research partnership Solliance. He has a long track record in international B2B, in R&D, business development and general management roles, focusing on innovation in high tech, capital intensive equipment, printing and solar applications. He received his training in Mechanical Engineering and a Master's in Business Administration.
Can you briefly explain where Solarge is situated in the solar supply chain and the role you hope to play in sustainable solar?
Solarge is a pre-commercial module manufacturing company; we develop, manufacture and supply lightweight, low-carbon solar modules. Our ambition is to be a product leader with respect to high-performance, low-carbon PV technology. We are starting by replacing the energy intensive framing and glass in most modules with lightweight polymers with a low carbon footprint that will get smaller over time as we incorporate more recycled and bio-based polymers into the materials (Sabic's TruCircle polymers). Together with our strategic partner SABIC, we have developed a PV module which is, according to our current understanding, 'best in class': 100% recyclable, low-carbon and PFAS-free. We will start deploying these modules in 2022 with commercial deliveries in the Netherlands and international exports soon thereafter.
Components for solar panels are quite energy intensive to produce, which can mean high levels of embodied carbon depending on the energy source and manufacturing efficiencies. What do your innovations mean for the carbon footprint of solar modules?
By replacing the framing and glass with lightweight polymers, we begin with a lower carbon footprint and our technology roadmap shows the potential for significantly decarbonizing solar modules. We believe we could eventually reduce the carbon footprint of solar modules by up to 90% through silicon wafers and cells produced with renewable energy sources. In addition to using proprietary technology to produce low carbon modules, we want to ensure all our modules are 100% recyclable through our partners at Rosi Solar.
Tell me about your commercialization plans for your ultra low-carbon modules?
Currently, we operate a pilot production plant. The plan is to set-up a high-volume manufacturing plant in the Netherlands in the second half of this year and to start commercial deliveries in Q2 2022. Right now, we anticipate being able to produce 100 MWp of modules annually by the end of 2022 and 300 MWp by mid 2024.
Can you say more about your use of nontraditional low-carbon materials to build your modules. How does that work?
Step 1 is to replace glass and aluminum with high-performance polymers, specifically developed for the solar application. This results in a 25% carbon reduction.
Step 2 is to incorporate ultra low-carbon solar cells and to replace polymers produced from oil with biobased polymers. The circular biobased polymer technology has been completely released for production by our partner SABIC; currently the production capacity is being scaled up as the market demand for biobased polymers has proven to be huge.
Is there anything that you would like to see change in the solar industry in the next decade?
What really would help us is to get a carbon border tax imposed on solar modules coming from outside the EU that reflect their levels of embodied carbon. We really look forward to that as it will help immediately to make ultra-low-carbon PV technology preferable in the market.